More Plans, Better Service, Better Price, More Value.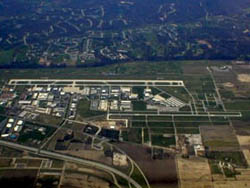 Air Sat One's primary mission is to provide the best customer service in the industry and offer reliable Iridium and Inmarsat Satcom connectivity at a competitive price. We have specialized airtime packages for aircraft operators, from a single engine piston up to a globally operated VVIP and Head of State Aircraft. Air Sat One consists of veterans from industries such as Aviation, Satcom, and Software Development. Our in-house team of experts allows us to provide the best customized solutions for the industries we serve.
Air Sat One offers 24/7 customer support, by phone and on-site. We also offer free activations and free expedited activations. We are the only Satcom provider who is not afraid to publish our prices. Air Sat One puts our priorities where they matter most - in our network, customer service, technical support, and pricing.
Air Sat One's advanced technology allows us to enhance airtime services and meet the needs of all aviation customers. Our top of the line Flightstream™ portfolio is a customized solution that allows an enhanced Internet experience, while at the same time reducing the cost of satellite communications. Air Sat One Smart Call (ASO-SC) allows one-number calling via a domestic telephone number.
Air Sat One connects your aircraft Satcom system to a global network of Interconnect Points of Presence (IP PoP's) and Access Point Name's (APN's) to achieve superior worldwide coverage. To ensure our customers are connected to this advanced network, which far exceeds the quality and capacity offered by our competitors, we have partnered with Airbus Defence and Space. This partnership allows us to provide the most advanced network in the world, with more connections for customers operating aircraft in the Americas, Europe, the Middle East, and Asia. With this technology, Air Sat One is able to provide seamless and reliable end-to-end connectivity at the highest service levels.
View President's profile on LinkedIn