Get on the fast track with ASO Inmarsat solutions
Air Sat One provides a full range of Inmarsat Satcom services for aircraft operators. Get your business on the fast track, in the cockpit and the cabin, when you activate service with Air Sat One.
ASO allows you to custom tailor your Inmarsat needs with the most available service plans in the industry. Plans are available for pay as you go or take advantage of savings through monthly, quarterly or annual billing. Air Sat One also offers even more savings for fleet operators with our Shared Corporate Account Plan (ASO-SCAP) which offers discounted price points and allows airtime to be shared between aircraft in the fleet.
Inmarsat Flight Deck Applications:
Safety services
FANS 1/A: Automatic Dependent Surveillance - Contract (ADS-C) & Controller- Pilot Datalink Communications (CPDLC). More on FANS.
Voice communications
Electronic Flight Bag (EFB), flight planning, weather and chart updates
Engine performance monitoring and fault reporting
General operational planning
Crew reporting and general administration
Inmarsat Cabin Applications:
Telephony: in-seat, mobile, VoIP and text messaging
Email, intranet, internet and instant messaging
Secure VPN access
Large file transfer - presentations, graphics, video
Videoconferencing
In-flight news updates
Satellite Internet Optimization
Flightstream™ SA: Compression, web filtering, traffic logging and firewall features. This is an optional service that is free and is available to all Air Sat One satellite communications subscribers. Find out more.
Flightstream™ AOC: Highly specialized aviation satellite communications router (AvSat Router) designed specifically for handling and conditioning data that is sent through SatCom system installed on the aircraft. Provides advanced firewall features, as well as web caching, tcp acceleration, web compression, content blocking, captive portal (pre-paid internet solution) and more. Find out more.
Special Applications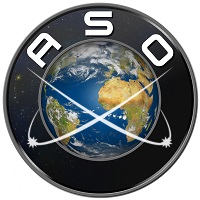 Inmatsat SwiftBroadband X-Stream by Air Sat One offers a minimum 256 kbps streaming channel for high gain SatCom systems and is available over the entire I-4 satellite footprint.
X-Stream will appeal to Inamrsat SwiftBroadband customers who utilise bandwidth-hungry applications, and in particular UDP applications such as video conferencing, video surveillance, streaming media and live broadcasting.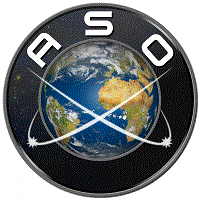 SkyFile® Video is an enhanced software application that allows you to capture, compress, edit and transmit video files over IP satellite terminals, no matter your location. Easy to use and offering a variety of versatile features, including a video editing tool, SkyFile Video from Vizada delivers the ultimate in video transmission performance and reliability.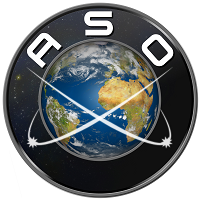 Connect your aircraft satellite terminal to your corporate headquarters creating a full-fledged mobile office environment in total security. Air Sat One has teamed up with Vizada to offer Terralink Interconnect service. Vizada's global network infrastructure has sites strategically located in major markets around the globe making it easy for customers to connect from remote locations reliably and securely: Amsterdam (The Netherlands), New York (US), Aussaguel (France), London (UK), Eik (Norway), Southbury (US, Connecticut), Santa Paula (US, California), Oslo (Norway).
Account Management
Our Dashboard feature provides an overview of communications services whether you operate one aircraft or an entire fleet and allows our customers to monitor consumption and set usage alert features.
Request a Quote
Request a no-obligation quote today by calling us at 800-497-1750 or filling out the online quote request form.
Activate Inmarsat Service
Air Sat One offers Inmarsat service to customers with compatible Satcom equipment. Activate an account today, tell us about your aircraft and equipment and activate your service with Air Sat One.