The Cobham Aviator UAV 200 was specifically designed for UAV's to provide Satcom connectivity for Beyond Line of Sight (BLOS) operations. The UAV 200 can be used to remotely pilot the aircraft and provide video feed for situational awareness. The UAV 200 is also capable of delivering video feed for surveillance activities, including Search and Rescue. The unit is capable of taking feeds from onboard sensors for sending aircraft health and endurance data back to ground personnel. With both Ethernet and RS323 inputs, there is the capability to interface with a wide range of customer-specific devices.
The UAV 200 combines all satcom components in a 1 box stand-alone compact unit with low weight (1.45 kg or 3.2 lb) & minimum power consumption using only 28 watts. The only external inputs necessary are INS / AHRS, which is due to the advanced antenna design. The UAV 200 has a unique low gain electronically steered antenna allowing full Inmarsat hemisphere coverage to 5° elevation where competing units only offer coverage to 20° elevation.
Air Sat One provides value-added services for the UAV 200 with our SBB Class 4 Airtime Packages and our Special Mission Satcom Solutions that include Hybrid Satellite / Terrestrial Connectivity and our Flightstream™ SA services. Flightstream SA includes, among many other features, network traffic control, which gives the UAV operator the ability to prioritize traffic to make sure critical data is handled accordingly. Our video solutions are custom tailored for the UAV 200 and allow streaming video through the SwiftBroadband pipe - for more information on our video hardware and software solutions see our SatCom Video page.
Cobham Aviator UAV 200

Part Number 677-A0219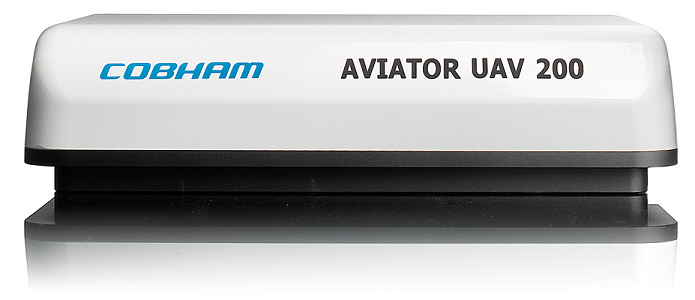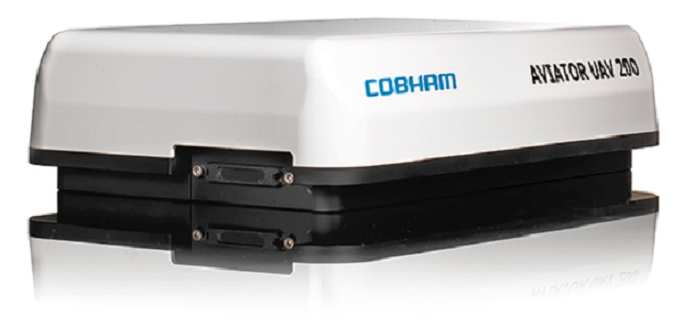 UAV 200 Connector Kit.

Air Sat One PN 856-952-001
Air Sat One has kitted the tools and parts necessary for the termination of the UAV 200 Nicomatic Connector. Not included are basic tools such as wire strippers and the Daniels Crimp Tool. Air Sat One Service Information Letter SIL-ASO-008 is included and assists with terminating the UAV 200 connector by providing information that is either in various documents or is not available in OEM manuals.
| Item | Part Number | Manufacturer | Description | Qty |
| --- | --- | --- | --- | --- |
| 1 | D222SP34D53 | Nicomatic | DMM 220 Series Connector, 34 Way | 1 |
| 2 | C12468 | Nicomatic | Female Crimp Contacts for 24 - 28 AWG | 34 |
| 3 | C13064 | Nicomatic | Female Crimp Contacts for 22 AWG | 10 |
| 4 | C12935 | Nicomatic | CMM Series LF Contact Insertion and Withdrawal Tool | 1 |
| 5 | 13170 | Nicomatic | CMM Series LF Extraction Tip for female contact (In handle of Insertion & Withdrawal Tool) | 1 |
| 6 | 13171 | Nicomatic | CMM Series LF Insertion Tip for AWG 24-28 (S) (In handle of Insertion & Withdrawal Tool) | 1 |
| 7 | 13712 | Nicomatic | CMM Series LF Insertion Tip for AWG 22 (In handle of Insertion & Withdrawal Tool) | 1 |
| 8 | K1692 | Daniels | Daniels Manufacturing Positioner for Nicomatic | 1 |
| 9 | ASO5285 | Select | Precision Screwdriver for Nicomatic CMM Series Connector | 1 |
| 10 | SIL-ASO-008 | Air Sat One | Document - UAV 200 Connector Assemble Guide | 1 |
| 11 | N/A | Air Sat One | Air Sat One's Packing List for UAV 200 Connector Kit PN 856-952-001 with signed C of C. | 1 |