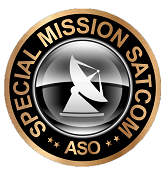 AirSatOne provides special mission SatCom solutions for airborne assets including manned aircraft, helicopters, UAV's and Drones. We provide connectivity for real time streaming video, images, file transfer, command and control, real time feed from onboard sensors along with email, standard internet connectivity and voice communications.
Hybrid Satellite / Terrestrial Connectivity
AirSatOne provides secure and optimized hybrid satellite / terrestrial connectivity solutions that are flexible, scalable and customized to meet the needs of the customer and mission with:
IP-Sec: cost-effective and easy-to-install interconnection via IP-Sec encryption technology over the Internet
Leased line: dedicated point-to-point terrestrial line with guaranteed bandwidth for high-speed applications
MPLS: virtual point-to-point terrestrial link with guaranteed bandwidth for high-quality applications and QoS management
Flightstream™ SA
Our Flightstream SA service is included and provides web filtering, compression, data management and consumption tracking features. To learn more visit our Flightstream SA web page.
Supported Customers:
Manned aircraft and helicopters
UAV's
Intelligence, surveillance and reconnaissance (ISR)
Oil and Gas
Pipeline Patrol
Border Security
Drone
Surveillance
Emergency Services
Specialized UAV Satcom Hardware:
Cobham AVIATOR UAV 200 Terminal.
SB-UAV Airtime Price guide for the AVIATOR UAV 200 (Class 4 Service).