| | |
| --- | --- |
| Date Published: 2018-11-09 | Date Modified: 2018-11-09 |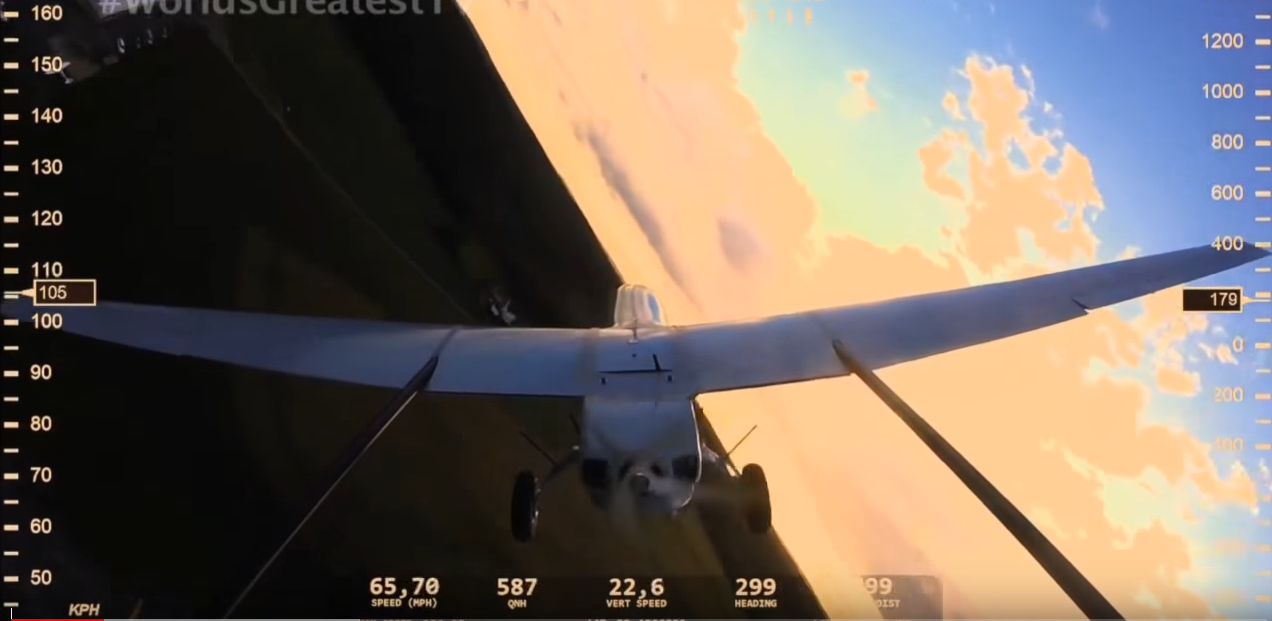 AirSatOne, a satellite communications provider, and AnsuR, a technical innovations company, announced today that AirSatOne has become a reseller and technical support provider for AnsuR's RAIDO software.
The RAIDO software is designed for high precision photo/video capture and communication, as well as real-time video streaming from Unmanned Aerial Vehicles (UAV) and Special Mission, manned aircraft. The RADIO software suite is scalable to include fully remote control of the camera on board the aircraft or to simply stream video in the most efficient manner possible given the type of connection and available bandwidth.
The AnsuR RAIDO product line provides the ability for users to focus bandwidth on the most important content with operational effect, real-time visual communication sharing, where observations are initially pushed using minimum data to preview photos, video storyboard or live streaming. With Focus Capacity the user can zoom in on relevant content, using AnsuR's Interactive Communication, for high quality close up's without having to transmit the entire area in the optical view of the camera which saves data usage, cost and keeps the required bandwidth to a minimum. Savings can be as high as 99%.
According to Jo Kremsreiter, President of AirSatOne, "Adding the AnsuR RAIDO solution to our existing infrastructure means the customer gets our exclusive Flightstream SA features which include network traffic control with prioritization allowing the user to define priority classes to streaming video, flight controls, and other mission-critical communications to make sure high priority data reaches its destination even when 100% of the allocated bandwidth is being used. We also provide Hybrid Satellite / Terrestrial connectivity with IP-Sec, Leased Line and MPLS so we can deliver the video to the customer's destination and provide network security."
AnsuR Technologies has tested the solution using the Cobham AVIATOR UAV-200 Satcom Terminal specifically designed for UAV's (Booth 2627) which provides connectivity at up to 200 kbps in a lightweight package of less than 1.5 kg. From the receiver side, the users can control how to use the bandwidth for the video, changing frame rate, resolution and compression quality. It is also possible to toggle cropping of the video so that the regions of interest have the highest possible precision. The results show operationally good quality video at the available rates.
In addition to the real-time streaming, RAIDO provides the options to access the original video and photo quality and immediately pull more details, up to full camera resolution, from a still photo or a video clip. Both are possible to generate form the video stream or can come from a separate camera.
Actual video of the solution can be found on AnsuR´s or AirSatOne's web site.
About AirSatOne
AirSatOne is a Satcom service provider that specializes in aircraft satcom, both for the cabin and the flight deck. Customers include business jet operators, VVIP, heads of state and other government officials. AirSatOne's government and special mission customers use its services on airborne assets used for border patrol, aerial surveillance, UAV operations, and other specialized activities. The Company is a technology solutions company and offers advanced connectivity solutions including aircraft network security, advanced firewall protection, filtering, online data management, ISDN, IPsec, VPN Tunnel, MPLS, and government-grade encryption. The Company also offers Flight Deck Connect™, which includes datalink and safety services, including FANS 1/A equipment and systems testing over the live ACARS global network in support of MRO and OEM Supplemental Type Certificate (STC) or Type Certificate (TC) programs. AirSatOne also offers flight crew training the flight crew in support of operational approval.
About AnsuR Technologies
AnsuR Technologies is a Norwegian software provider, based in Oslo and Barcelona (Spain) developing in-house solutions for communication of mission-critical photo and video via satellite and other low bandwidth networks. While the RAIDO solutions are particularly developed for mobile SatCom and are certified by Inmarsat, they work with any kind of mobile radio connectivity. The solutions for UAVs include embedded Linux implementations for operations in drones flying with SatCom BLOS and PC and Smartphone based solution for smaller drones flying within LOS. AnsuR has over 10 years experience with photo and video communication from drones and have developed own drones for testing and development purposes. AnsuR is a finalist at the AUVSI Xponential Excellence Awards.